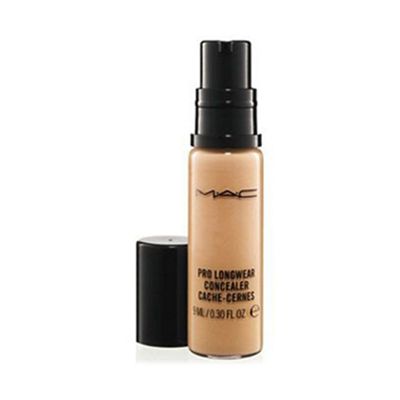 Pros:
Covers up my dark circles well and the bottle lasts for long.
Cons:
Cloths up on dry skin which looks opposite to everything you want.
More:
I have been using this concealer from Mac for the past 12 years (I'm a ver faithful customer). This bottle lasts for about one year, and I use my concealer daily. I use it under my eyes, and a bit in my T-zone, it covers well and looks natural. If I put it on my whole face it won't look natural, and it cloths up if you put it on dry skin.I've never experienced a break-out using this cream and I think the price is very reasonable considering how long it lasts.
Tried this product yourself? Rate it below ("Rate this"). If you have any comments, feel free to add them as well ("Leave a reply").