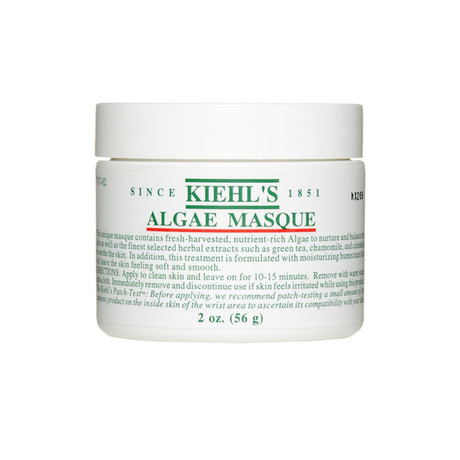 Pros:
See a difference after 10 minutes (no need to walk around wearing a mask half of your evening).
Cons:
The price.
More:
Some parts of Europe suffer from heatwaves, my part of Europe is going through autumn. I am serious: it rains constantly and it is very cold. I have packed my sandels and summer dresses away and replaced them with cosy sweaters and tea. It is a bit sad to give up on summer before august has even come, therefore I am comforting myself with my favourite skin care obsession: masks. Those of you who have followed my beauty journey on this blog, know that I have an extensive collection of them and can never say no to a new purchase.
This mask from american Kiehls is a bit pricy, but It lasts for ages since you only need a small amount per application. What I really like about this mask is that you can see a difference already after ten minutes. So you do not have to walk around wearing it for ages (and pray for a result). It is sticky, but worth it. Also it contains Algae, Green tea, Calendula..all yummy ingredients for the skin. It promises to make your skin soft and smooth, and actually I think it keeps that promise well. My skin feels very hydrated after usage.
As a conclusion this is a good long-term investment, it you can stand the stickiness.
Tried this product yourself? Rate it below ("Rate this"). If you have any comments, feel free to add them as well ("Leave a reply").