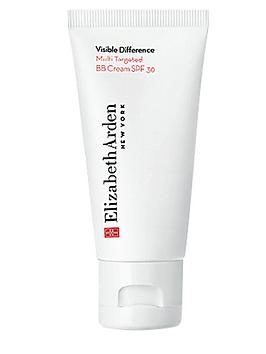 Pros:
Works well to cover up my mild rosacea.
Cons:
Is no longer sold in Scandinavia. 
More:
I suffer from a mild version of rosacea (remember I am a beauty fairy aka a guest blogger- so this is officially the first product on this blog reviewed from the point of rosacea friendliness), and this BB creme has worked well for me. Due to my skin condition, I've had a very hard time finding a cover-up for the redness that my skin periodically suffers from. I am almost 50 years old and foundation is no longer an option for me, since it only enhances my wrinkles. This BB creme has come in handy since it moisturised, covers-up and contains SPF 30. It layers on well and doesn't cake up. It stays on almost the whole day and I use it on top of my serum and day creme, and don't feel oily (though I apply it an hour after my day creme to let it sink in first). A 30 ml bottle lasts me a year, though I use a very very thin layer. The annoying this is that this BB creme apparently has not received the same love from everybody and is no longer sold in Scandinavia (but I can order it from the US). Another minus is obviously the price – this is a high end BB creme. 
Tried this product yourself? Rate it below ("Rate this"). If you have any comments, feel free to add them as well ("Leave a reply").